Dr. Del Vecchio is an experienced oral and maxillofacial surgeon in Westchester County treating a variety of defects, diseases, and injuries of the oral and facial structures. Whether you need dental implants, full-mouth reconstruction, wisdom teeth removed, or be treated for a fractured jaw, dental injury, or other facial trauma, we are able to provide you with quality care.
Learn more about:
Visit us today at one of our convenient locations in Cortlandt Manor and Yorktown Heights, NY.
What's New At Our Practice:
Our Office is Open For Dental Emergencies! Call Our Office Today !
Dr. Del Vecchio was chosen as one of the Top 8 dentists to be part of the "Smile Squad" for the Westchester Magazine!! We are very excited!! Click Here To Read Dr. Del Vecchio's Interview.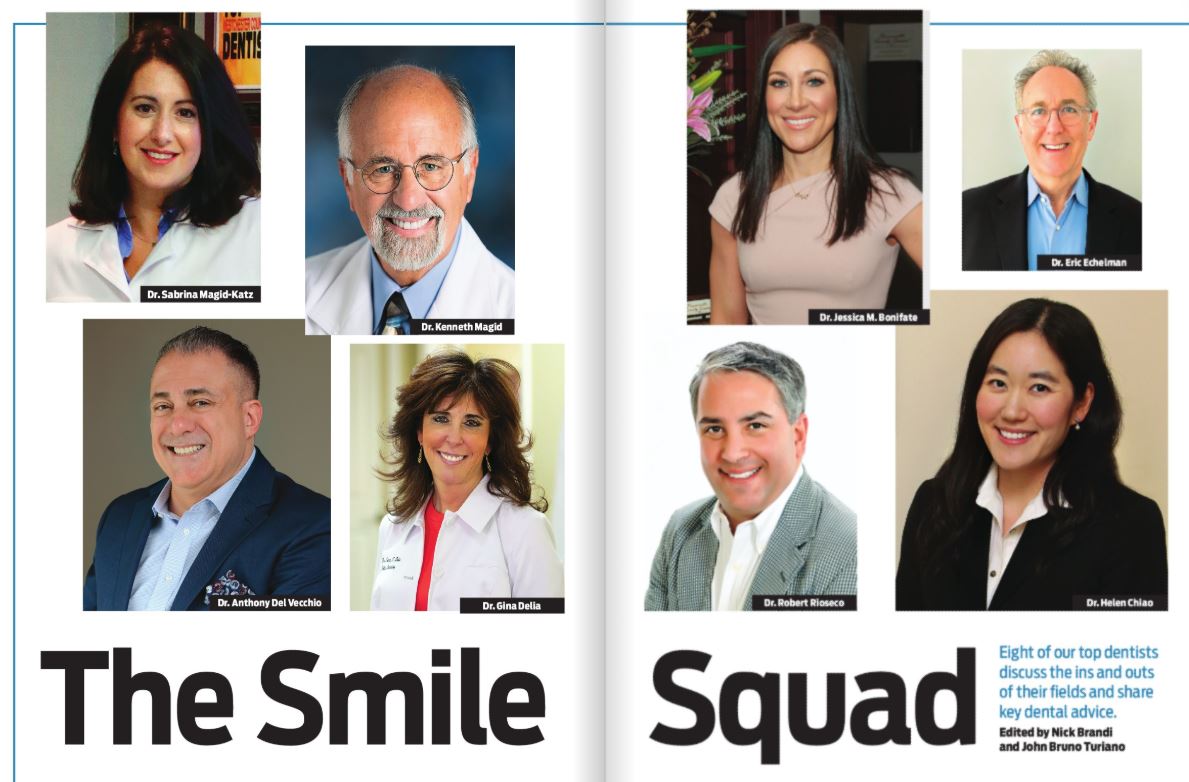 Check Out Our New Videos about Infection Control, CT Scans, Wisdom Teeth and More!
Regarding Covid -19 / Corona Virus:
The American Dental Association advised dentists Monday to offer only emergency care to their patients amid the coronavirus pandemic.

In response to the outbreak, dentist offices across the country are changing their practices to align with ADA guidelines. Others are reducing hours or even shutting down completely.

With the governor's mandate, our dental practice's hours this week has changed because of the coronavirus. This is the response our team made after seeing the most recent guidelines from the American Dental Association urging dentists in the U.S. to postpone elective procedures and offer only emergency care. As we hear of many local dentists closing completely, our team has decided to be available and will see only emergency patients for the next two weeks. I realize the anxiety out there, every person is affected by this outbreak. Nonetheless, this is when New Yorkers come together for one another.

We're going to screen patient's over the phone, do a phone interview to see what the nature of the emergency is, and only then recommend what to do at home or if need be, one should come to the office for emergency care.

The guidelines, which are in place for the next three weeks, will allow us to care for our emergency patients and alleviate the burden that dental emergencies would place on hospital emergency departments. We are doing our small part to help in any way possible. The White House echoed the recommendations at a press briefing Wednesday when Seema Verma, the administrator of the Centers for Medicare and Medicaid Services, advised people to "seriously consider" delaying elective medical and dental procedures. In response to the outbreak, dentist offices across the country are changing their practices to align with these guidelines. Others are shutting down completely.

With our being available to treat emergencies, I want to reassure everyone, as always, we have strict hygiene practices to help prevent transmission of the virus. Standards have always been in place and followed as suggested by the CDC, weekly spore testing of the sterilization instruments, and management of medical conditions as deemed appropriate given the times we are in. We also will be staggering emergency patients' appointments so that they will have limited contact with each other. Our waiting room will now only have two or three patients sitting six feet apart. We also ask to have drivers/family member present with patients wait in their car or hallway to help comply with the CDC recommendations made. We are fighting the virus and fighting fear. So please remember, we are not fighting with one another!
Check Out Our Ad in the Mahopac & Yorktown Newspaper: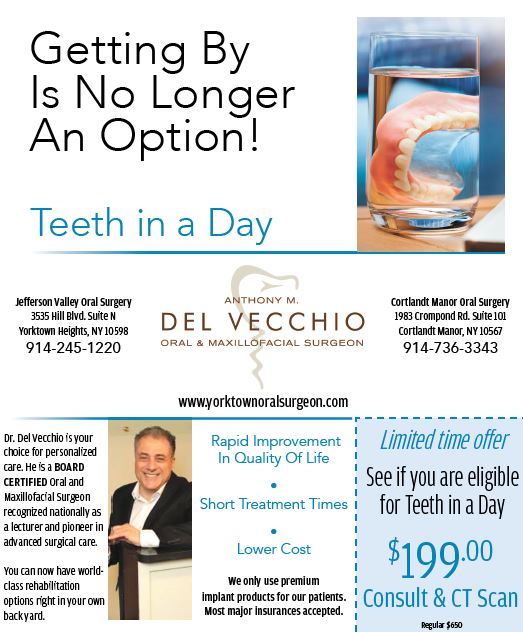 Click Below To Read This Editorial on Dr. Anthony Del Vecchio: